DSDHA – Tour of Smithson Plaza
Series : Building Visit
Date : November 20 2018
Time : 1:00 pm - 2:00 pm
Location : Smithson Plaza (The Economist Building)
Ticket Price : £0.00
Join us for this exclusive tour of the newly renovated Smithson Plaza. The tour will be led by Deborah Saunt of DSDHA.
Completed by Alison and Peter Smithson in 1964 for the Economist and acquired by Tishman Speyer in 2016, the Economist Plaza has now been renamed 'Smithson Plaza' in honour of the original architects.
DSDHA are proud to be restoring this iconic complex: one of London's most significant urban landmarks and public spaces; widely appreciated internationally as a triumph of Brutalist architecture.
Having considered the impact of incremental changes since 1964 – the Smithsons themselves made alterations to their project before SOM architects' major reworking in the 90s – DSDHA have assessed what might be preserved or changed and have developed a phased restoration framework for the complex's sensitive restoration and substantial upgrade.
DSDHA's interventions create sustainable workspaces and new flexible facilities as well as maintaining this unique public space for the city. Their design has been guided by a rigorous methodology, devised in conversation with distinguished scholars and experts and informed by extensive historical research and in-depth forensic investigations on the fabric of the Plaza.
---
Only open to AA Members. Book your place using the form below.
Image Credit: 2018 © Michael Carapetian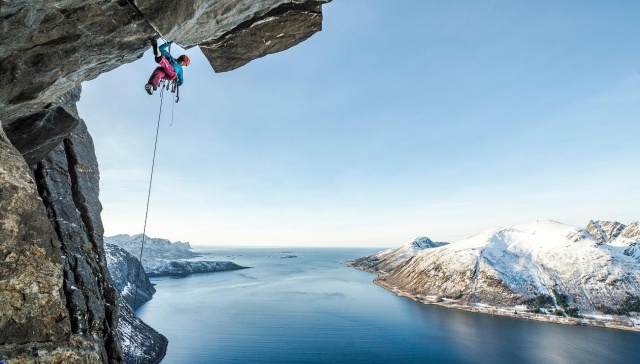 Members' Screening: Mountain
Series : Members' AA Cinema Screening
Date : December 11 2018
Time : 7:00 pm - 9:00 pm
Location : AA Cinema

Join us for an exclusive screening of Jennifer Peedom's Mountain, 2018.
Only three centuries ago, setting out to climb a mountain would have been considered close to lunacy. Mountains were places of peril, not beauty, an upper world to be shunned, not sought out. Why do mountains now hold us spellbound, drawing us into their dominion, often at the cost of our lives? From Tibet to Australia, Alaska to Norway armed with drones, Go-Pros and helicopters, director Jennifer Peedom has fashioned an astonishing symphony of mountaineers, ice climbers, free soloists, heliskiers, snowboarders, wingsuiters and parachuting mountain bikers. Willem Dafoe provides a narration sampled from British mountaineer Robert Macfarlane's acclaimed memoir Mountains of the Mind , and a classical score from the Australian Chamber Orchestra accompanies this majestic cinematic experience.
Only open to AA Members. Book your place using the form below.