AA Building Conversations with Stephen Bates at Robert Adam's Chandos House
Series : AA Building Conversations
Date : February 24 2017
Time : 9:30 am - 11:30 am
Location : Chandos House
Ticket Price : £0.00
A visit led by Stephen Bates of Sergison Bates Architects, at which AA Members will be granted exclusive access to Chandos House, designed in 1769 by Robert Adam, the most prominent architect in Georgian Britain.
Both a building visit and an on-site conversation, this series of events combines two of the best bits about architecture: walking through buildings and talking about them. AA Building Conversations brings together practicing architects and AA members to discuss in situ how existing buildings in London have influenced, sharpened or challenged the architects' own practices and understanding of the discipline. The conversations will be triggered by AA PhD candidate Sofia Krimizi, but will be a collective construction among all those present.
Stephen Bates Biography
Stephen Bates is a founding partner of Sergison Bates Architects.  Stephen has taught at the AA, ETH Zurich, EPFL Lausanne, the Oslo School of Architecture, ETSAB Barcelona, the Harvard Graduate School of Design and is currently Professor of Urbanism and Housing at TU München. Established in 1996, Sergison Bates Architects has won numerous international awards, among them the Heinrich Tessenow Gold Medal and the Erich Schelling Medal for Architecture
The series has been initiated by Gabriela Garcia de Cortazar, AA PhD (c), together with AA Membership
0 spaces available BOOK / VIEW
Marguerite Humeau Studio Visit
Series : Members Trip
Date : March 10 2017
Time : 6:00 pm
Location :
Ticket Price : £0.00 - £10.00
Series: The Origin Story – Media and Making in Practice
Following Marguerite Humeau's lecture on Wednesday, 8 March, there will be a visit to her studio as a unique opportunity to understand how she works and the environment within which she practices.
For details on the lecture visit: http://www.aaschool.ac.uk/VIDEO/lecture.php?ID=3642

For more information about Marguerite Humeau's practice and projects visit: http://margueritehumeau.com/
This visit is open to AA Students and AA Members – spaces are limited.
If you are interested in visiting Marguerite's studio please book a place below.

All lectures are open to members of the public, staff and students unless otherwise stated.
10 spaces available BOOK / VIEW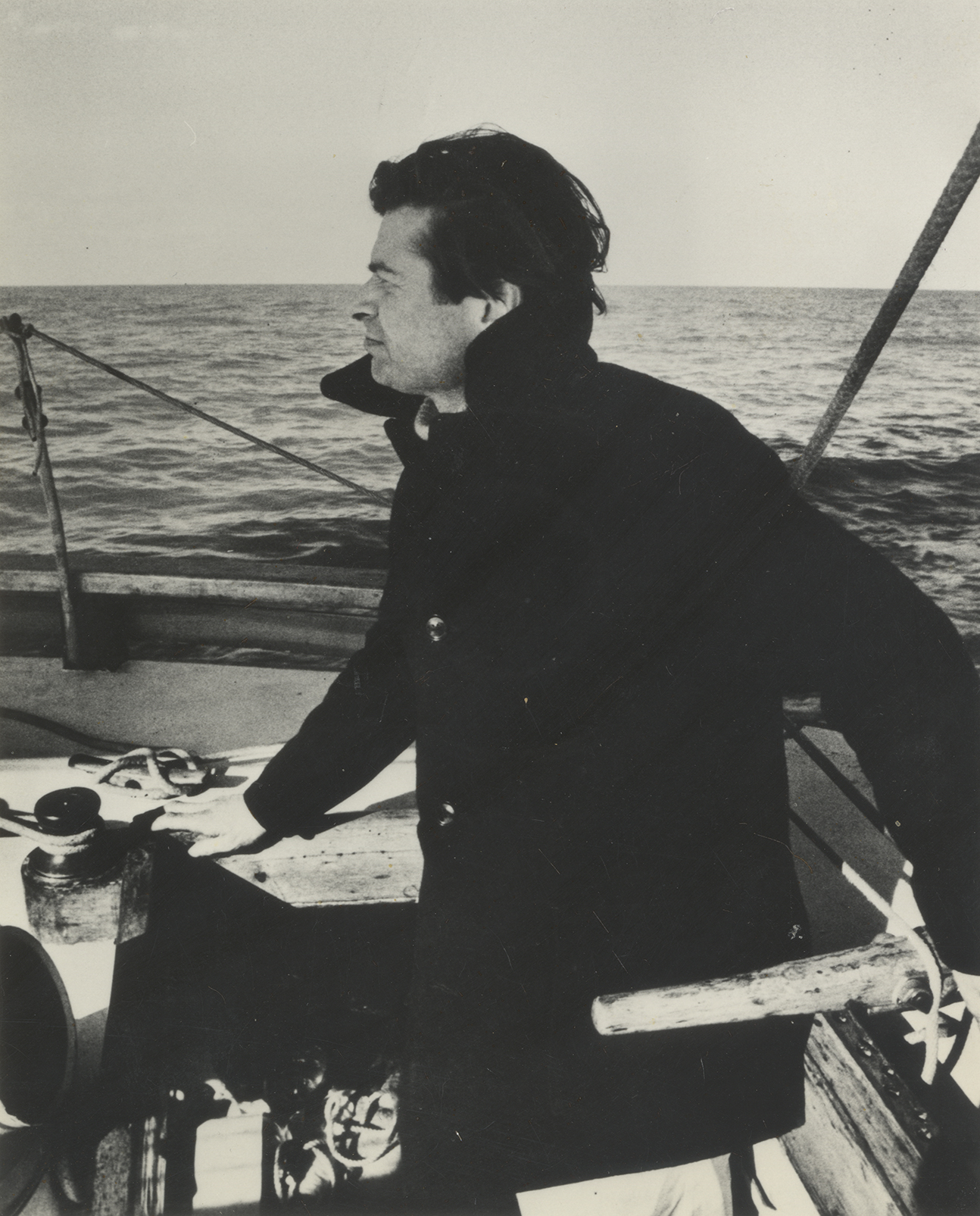 Remembering Patrick Hodgkinson
Series : Memorial/Celebration
Date : March 11 2017
Time : 2:00 pm - 5:00 pm
Location : AA Lecture Hall

A Celebration Organised by the Hodgkinson Family in Association with the AA
An informal event hosted by the AA in association with the Hodgkinson family which celebrates the life and work of Patrick Hodgkinson (1930–2016) – perhaps the most adept of an extremely accomplished student cohort that joined the AA in the 1950s, and who later, working with Leslie Martin, excelled as the project architect of Harvey Court, Cambridge, before going on to establish his own office around the commission for the Brunswick Centre in Bloomsbury. From the mid-1970s onwards Hodgkinson's career moved into academia, teaching at the AA, Cornell, and ultimately at Bath, where he proved to be a charismatic and enormously influential figure for an emerging generation of English architects. The event will be structured around a high tea, and will feature a number of informal speeches by Hodgkinson's friends, colleagues and former students, as well as images of his life and work.
This is an open event and attendees are asked to RSVP at their earliest convenience by completing the form below.